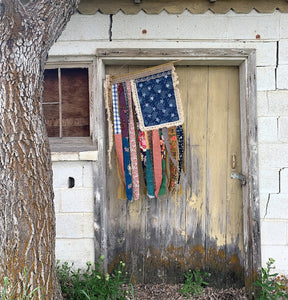 Happy Flag Day!  It's time for the red, white, & blue or Purple, gold, green & a whole lot of vintage yumminess!  You all know how much I love my florals and old lace, so when I was asked to create something for the summer holidays, I had to combine the two and create a Vintage Inspired DIY Flag.   They are so colorful and rich with texture that I plan to keep mine up year round...well, maybe down at Christmas, but you get my passion.  These are simple to make because they are sew-free, meaning everything is glued.  To complete...
---
• classes • Classes Workshops • embroidery • workshops
New to our class schedule for 2023 is three embroidery classes!  You all know my love of stitching and these three classes I choose for the year are simple and beautiful and will give you all the skills to hand embroider like a hoop-art pro.   My Soul Belongs to the Wildflowers Embroidery Workshop   Each workshop comes with a kit to complete each project, instruction, lunch and laughs.  We love our embroidery classes because of the slow pace we set to really enjoy the art of embroidered florals.   Field of Flowers Embroidery Workshop   You can find the schedule for...
---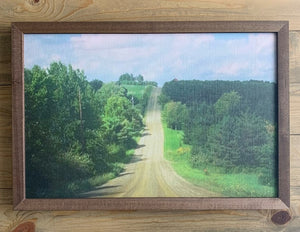 We are so excited to share with you the newest addition to the Tweetle Dee family.  We have been collecting our favorite photographic prints and barn quilt photographs from our past five years and now have a fabulous new way to share them with you.   These beautiful pieces are printed on linen in full color and technology that allows for every aged color, stained wood knots, blades of grass, etc. show in amazing depth and texture.  When placed side by side you can see all the character of each classic piece.    Each photograph tells a story and we are so pleased to...
---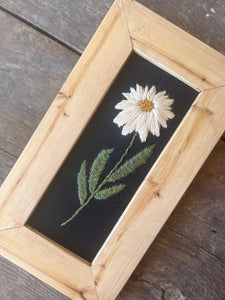 Our Wilde Bloem Collection continues to grow today with the addition of the Wilde Daisy Embroidery Kit.  Daisies dotting the fields and roadways in the rolling fields of the east and northwest are such a beautiful gift from nature.  Have you ever wondered why they grow in tough places?   Historically Daisies symbolize hope.  When I research the meanings of flowers, I always wonder why a certain meaning is attached to a gift of nature.  I wonder if it's the color, structure, growth patterns, etc.  It's funny to me that I spent many summer afternoons picking petals off of Wild Daisies asking...
---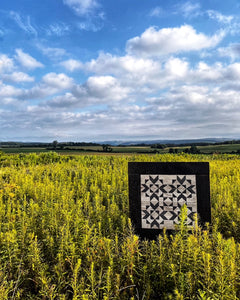 Often I am asked what was the story behind a quilt design, whether it is created on cloth or wood.  I love a good story, and creating a design with elements that bring that story to life.  We have designed many original quilt designs for people who wanted to honor their own stories.  Today, I want to share the story of one of my family branches and the way that story made it's way into one of my favorite designs.   The Kincaid Star photographed where the Kincaid home stood in Avoca, NY.  My grandmother would stop to care for their...