• Recipes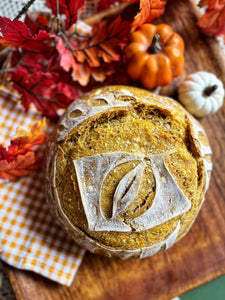 This year has been my Sourdough year.  I began the year learning how to create a starter, how to bake a simple loaf and now we are nearing the end of the year with my favorite of all bread, the Pumpkin Sourdough.  After months of testing this recipe I am ready to share this recipe with you.  It's everyone's favorite sourdough and so many friends have asked for the recipe after sharing it with them so here it is.   The basics are needed, such as a healthy sourdough starter, spring water and high quality unbleached flour.  If you bake sourdough...
---
• barn quilt • barn quilts • DIY • DIY Projects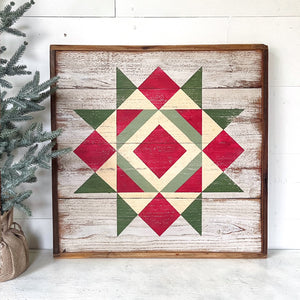 It's beginning to look a little like the holidays around here with grey skies and sleet coming down, and lots of new barn quilts waiting to be released.  We have four gorgeous and darling barn quilt designs coming out over the next week for you!   Christmas Candy Barn Quilt When choosing which of the four to share first, we all agreed that Christmas Candy was the one.  One of our shared memories off past holidays is the glass candy dish that was filled with the colorful ribbons of vintage hard candy.  When designing this quilt, we wanted the vintage inspired...
---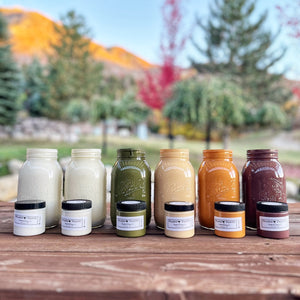 "Autumn is a second spring when every leaf is a flower."  Albert Camus   The colors of Autumn have inspired us to add six new colors to the Prairie Paint Collection .  This fall has felt like a second spring and every leaf a flower with the go warm fall light shinning through the leaves in our mountains.  This season has been a dream that we wanted to remember, which led us to create these six gorgeous new colors.   Old Wine Barrel Aspen Grove Acorn Squash White Linen Sundance   Sheepskin Our Prairie Paints are a highly pigmented, thick gel based chalk paint...
---
• barn quilt • barn quilts • classes • Classes Workshops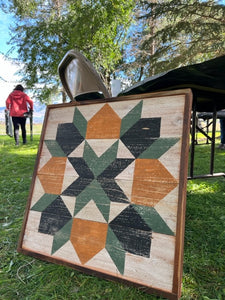 This past weekend we had the blessing of traveling up to Farm and Hive in Idaho for a two day Tweetle Dee Workshop.  Susie's farm is such magical piece of heaven. All the little animals greeted us and kept us entertained during our My Heart Belongs to the Wildflowers and our How to Paint a Barn Quilt Class.     We all had a wonderful weekend celebrating, dreaming and creating together.  Our next Farm and Hive Workshop will be sometime in the spring of '24, so watch for the announcement and get your registration in quickly!  We have had a few spots...
---
• barn quilts • kits • patterns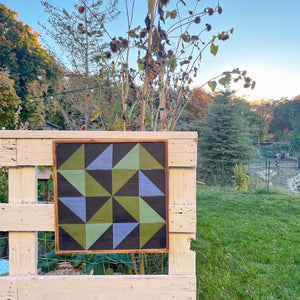 As the colors change from forest green to amber and crimson, we waited for the last of our Wilde Bloem flowers to bloom.  Late into the season Morning Glory climbed and began to show small buds, each waiting their turn to burst in blue.  Knowing this flower is the last to bloom, and each flower lives for just one day, we found ourselves going out every morning just to see if there was a new bloom.   The Mo0rning Glory flower represents love, life and mortality.  Lots of symbolism in these beautiful blooms.  The first big blue bloom took my breath away. ...